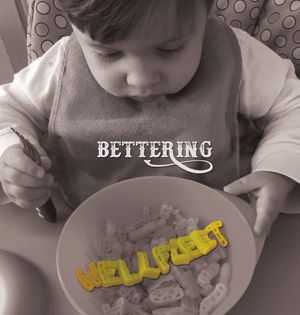 Named after the peaceful and charming resort town at the end of Cape Cod, Wellfleet enters our 12th year and remain committed to the ideal that music brings everyone together. The band's sound ranges from the bluesy rock of J. Geils Band, the poppier vibe of Blues Traveler, with roots of The Band sprinkled in the mix.
Wellfleet started as an acoustic duo with Patrick Curry on guitar and Craig Roy on harmonica. A few short years after forming in 2010, the act evolved into a full rock band with John Dinger on bass, Tom Ash on drums, and Ian Sleeper on lead guitar. During the summer of 2016, the band produced their full-length debut album From the Garage, which was nominated for 3 Spotlight music awards in 2017. After the band reunited with local recording engineer wizard Chris Chase, their second LP, entitled Bettering, was released in the Fall of 2018. 
Recently, Wellfleet opened for national acts Blues Traveler and John Mayall at sold out shows at the Rochester Opera House, and also participated in 3s Artspace's Loading Dock series. The band has also frequented other notable local rooms such as the Dover Brickhouse (including an opening slot for Boston legends Bim Skala Bim), and the Press Room in Portsmouth, NH, as well as at town-sponsored events such as the Cocheco Arts Festival in Dover, NH, the Hampton Seafood Festival in Hampton, NH, and the Summer Concert Series at Shelburne Farms in Shelburne, VT.
The band splits time between pushing their original music and performing at private events such as weddings, parties, and corporate functions. These gigs have brought them to venues all around New England, including a recent performance at Fenway Park.